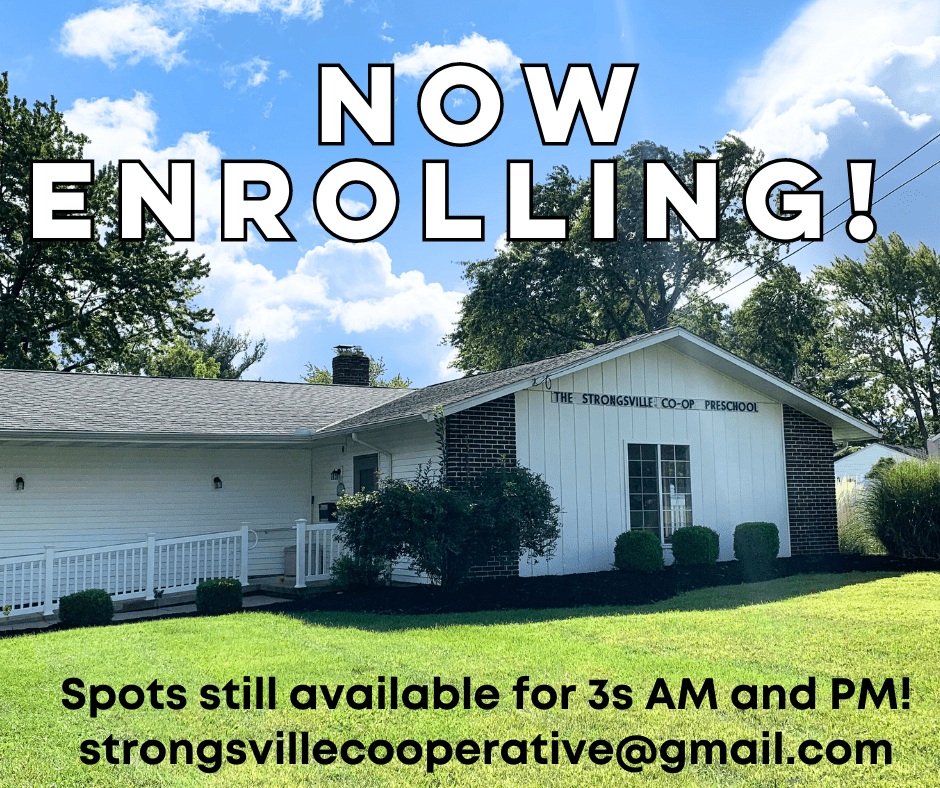 Still enrolling for the 2023 - 2024 School Year!
Welcome to the Strongsville Cooperative Preschool

Our teachers plan and implement an exceptional preschool program and our parents provide assistance outside the classroom, as well as, behind the scenes.
The philosophy of the Strongsville Co-op Preschool is stated in our motto:
Together we work, together we play, together we grow.
Our program focuses on growth of the whole child. We understand that sending your child off to school can be a stressful time but three and four year olds have much to learn. They will learn to take directions from other adults, make friends, practice sharing, and learn to care for themselves independently. We orient them to the structure and routine of a classroom, and begin the academic process. We encourage the children to be comfortable, creative, and confident thinkers. We provide opportunities for fine and gross motor development. We believe that through play the "whole child" develops. While our goal is kindergarten readiness, we believe that preschool should be FUN!!
Come join us!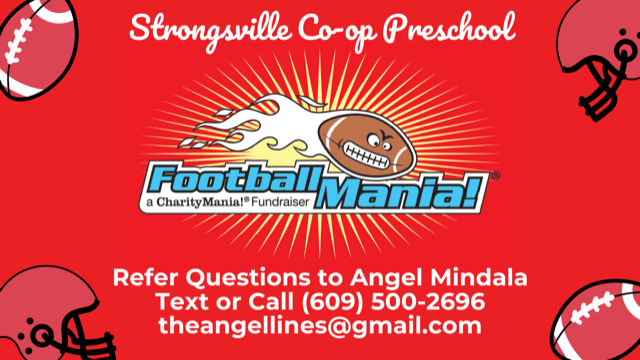 We thank you for an extremely successful year of fundraising and have already opened the 2023-24 School Year's fundraiser
here
.
If you have a child attending next year the minimum is 3 tickets or if you are feeling nostalgic and supportive please consider buying tickets for Football Mania!